Build your own Connected Workflows
How can you save tens of thousands of dollars in annual development and support costs?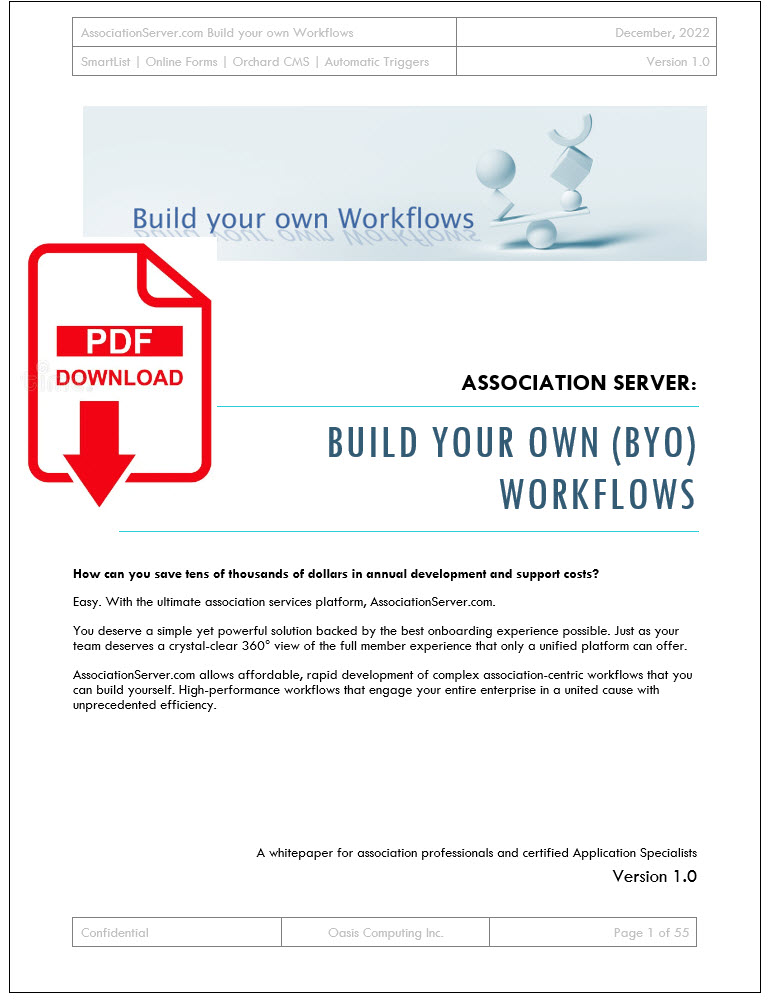 Easy. AssociationServer.com provides affordable, rapid development of association-centric workflows that you can build yourself. High-performance workflows that engage your entire enterprise in a united cause with unprecedented efficiency.
Can non-IT folks really build their own online workflows? Believe it or not, yes, they can. The workflow building blocks built into AssociationServer.com are meant to be used by your average association professional. They use common-sensical terminology and association-based logic flows, while hiding all of the heavy lifting behind the scenes
Our approach to system building delivers reliable results with a much faster turnaround and significant cost savings for our clients. In 2022, we put the finishing touches on releasing all of our rapid development tools to our clients, in the hopes that they will take their solutions to even greater heights. Without the associated headaches and costs of building custom features and workflows.
We are small enough to still enjoy close and productive relationships with all of our clients as we leverage advanced technology to build out robust enterprise solutions while minimising the impact of expensive extension development initiatives that are difficult to support and upgrade.
Contact us today to receive the Custom Workflow Whitepaper to see how simple it can be.
The whitepaper is organized into two sections: The first section describes the Workflow Building elements built into AssociationServer.com ; and the second section provides technical examples of how to use these tools in real-world scenarios.